On October 5, 2021, Moody's, an internationally renowned rating agency, officially announced the A2 subject credit rating to Henan Railway Investment Co., Ltd. (hereinafter referred to as Henan Railway Investment), with a stable rating outlook. The result of this rating is currently the highest international credit rating for enterprises in Henan Province, and the first time a state-owned enterprise in the province has obtained the initial international credit rating of this level. Cedric Lai, vice president and senior analyst at Moody's, said: "Considering that Henan Railway Investment is the only railway investment platform in Henan Province, Henan Railway Investment's A2 subject rating reflects its high strategic importance." The rating report also provides comments on Henan. The financing channels, environmental, social and governance factors of the Railway Investment Corporation gave positive comments.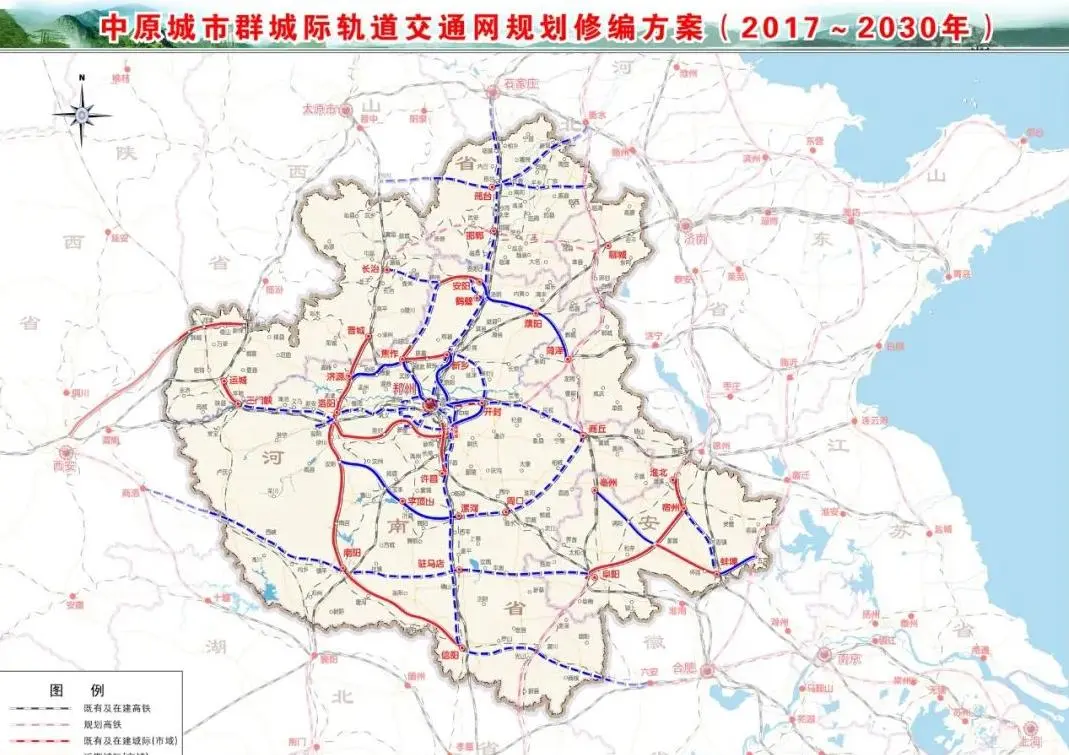 Moody's is recognized as one of the three leading credit rating and research institutions in the world, and has strong credibility and influence on a global scale. The success of obtaining a high-grade rating this time will not only help Henan Railway Investment to improve its financing capacity, reduce financing costs, and optimize its capital structure, but it is also of great significance to further establish a good image of Henan enterprises, enhance international influence, and promote Henan railway construction. Henan Railway Investment, as the only provincial railway investment and construction subject in Henan, has always firmly implemented the decisions and arrangements of the Provincial Party Committee and the Provincial Government, and shouldered the political responsibility of "building a railway for Henan and benefiting hundreds of millions of Henan people". As of the end of 2020, Henan Railway Investment has invested in the construction of 23 railway projects, with a total railway mileage of 3,716 kilometers. During the "14th Five-Year Plan" period, Henan railway construction time is tight and tasks are heavy: Henan's m-shaped high-speed rail will be completed first; Zhengzhou South Railway Station will soon be completed and put into use; Beijing-Hong Kong-Taiwan high-speed rail Fuyang to Huanggang section, Hunan high-speed rail from Luoyang to Pingdingshan , Pingdingshan via Luohe to Zhoukou high-speed rail, Nanyang via Xinyang to Hefei high-speed rail, Xiaolizhuang passenger station, and other major railway projects are speeding up construction. By the end of 2025, it is estimated that more than 1,400 kilometers of railway will be added.
Railway construction time is tight, tasks are heavy, and investment is large. It is especially important to ensure funds, rush to progress, prevent risks, and reduce costs. It is particularly important to make overall plans for the sustainable development of railway investment, construction and operation. Henan Railway Investment actively implements Henan's requirements for deepening the reform of the railway investment and financing system, and vigorously expands financing channels. After obtaining the domestic AAA subject rating in May 2020, a special class was set up to start the international rating work. Under the correct leadership of the Provincial Party Committee and the Provincial Government and the strong support of the Provincial Development and Reform Commission, the Provincial Department of Finance, the Provincial Government's SASAC and other departments, Moody's has undergone in-depth evaluations and evaluated Henan's important strategic locations, efficient and standardized government governance, and excellent investment environment. As well as the important social responsibilities undertaken by Henan Railway Investment, the major development opportunities it faces, and the excellent management team it has fully affirmed, and finally gave an excellent result of A2 subject rating. Keywords: engineering construction, engineering news
Yue Guoyong, Secretary of the Party Committee and Chairman of Henan Railway Investment Company, said that taking this international rating as an opportunity, Henan Railway Investment will thoroughly implement the "Two Guarantees" and "Ten Strategic" deployments of the Provincial Party Committee, focusing on the responsibility of the main owner and insisting on " Projects are king, wall chart operations, and results-oriented", resolutely act as the main force in Henan railway construction, accelerate the transformation of Henan's transportation location advantages to hub economic advantages, and contribute to Henan's "strive to be the first and become more brilliant".
Editor/Xing Wentao